We've been busy with lots of reviews here at "Cainberly Academy"! We had the great opportunity to check out a
Classical Academic Press bible study titled God's Great Covenant NT1
.
Covering the gospels, this study is intended for fourth grade and above and goes into quite some depth. There are four themed-units which cover 36 weeks of teaching. The workbook is rich in material and graphics- including some fabulous maps.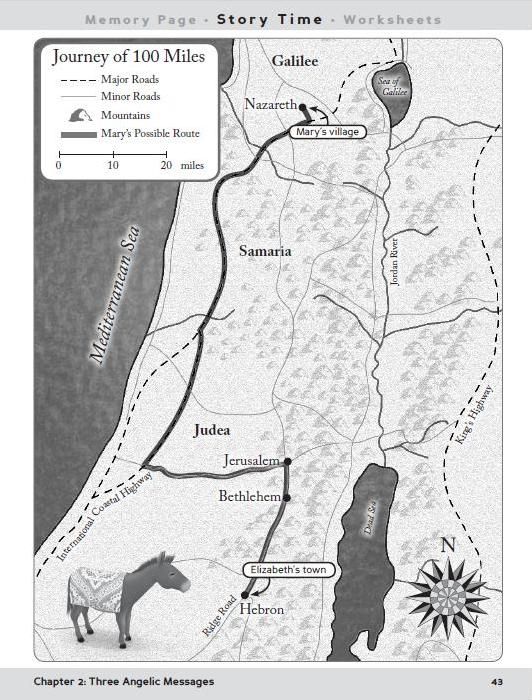 For each chapter there is a memory page that includes a weekly memory verse, a chart of key facts, and a fulfillment of prophecy section.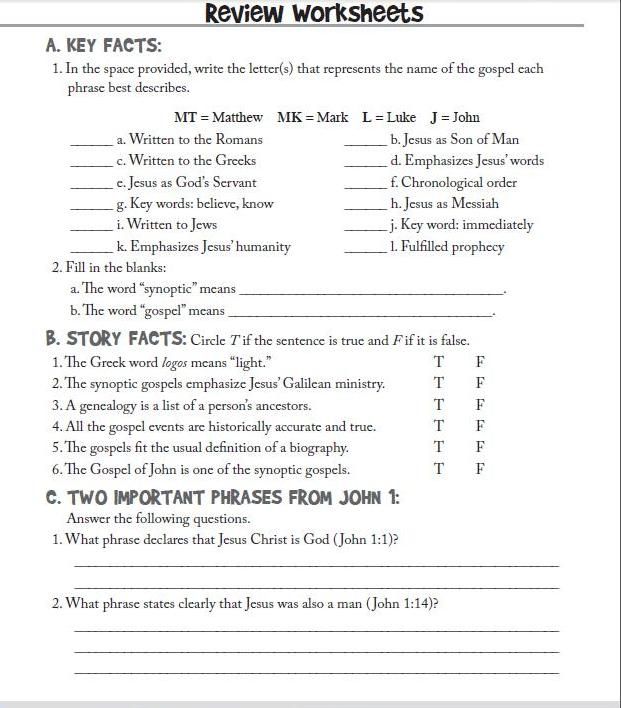 There is also a "Think About It" question to encourage children to think on their own and helps them to reason how God can relate to them in their own lives. At the end of each chapter is a worksheet and quiz. There are unit reviews to wrap things up that contain a memory verse worksheet, a devotional guide, and a short story of life in Simon's world. Simon is a character throughout the workbook who explains his life during the times of the events unfolding in the gospels.
There's a teacher's edition available which provides answers to questions, small print duplication of the student workbook, teaching resources, and space for note-taking.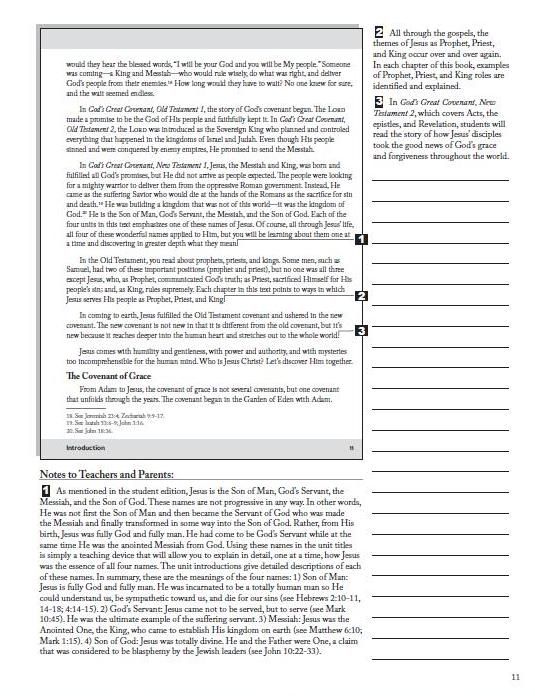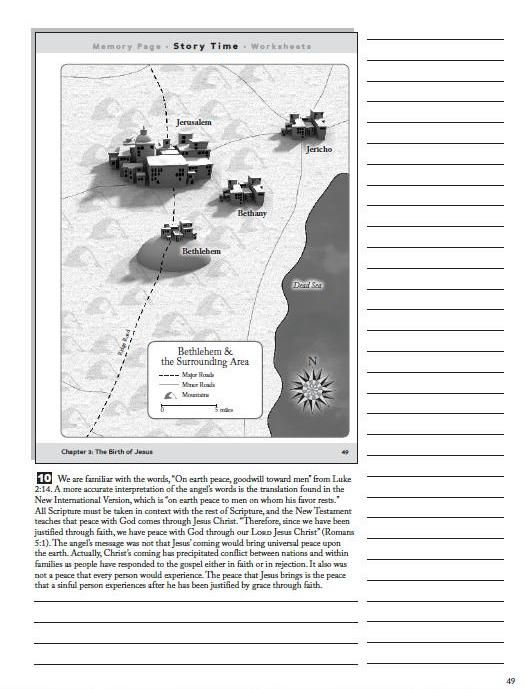 Beginning with the introductions, the historical, cultural, and geographical settings are covered so that students will have a deeper understanding of the significance of events and life during the time of Jesus' ministry of Earth. In four sections, this study teaches Jesus as the Son of Man, God's Servant, the Messiah, and the Son of God.
Student edition is $26.95 and the teacher edition is $29.95. There is also an MP3 audio file available for $9.95
here
.
Opinions and Observations:
The content of this study is phenomenal! My fourth grader truly enjoyed the lessons and stated that she's eager to continue in the study. While I let her work primarily on her own- doing her own reading and answering of questions- she felt more at ease if I stuck close by to answer any questions she may have or work out any theology she was unsure of.
I am thrilled that this study is so independent! And the only thing I may change is not administering a "quiz".I don't want her to think I am testing her on her relationship with the Lord. I may change it to a memory bowl at the end of the book using the quiz questions.
Because I am a budget minded homeschooler- may I suggest that while the teacher edition is helpful- if that's a deal breaker for you, then please skip it to get your child the workbook. You can absolutely work fine from the student edition and better to sacrifice it than not do the study at all!
As always, let me know if you have used this product in the past or if you decide to give it a shot! You know how I love to hear from you!
Disclaimer: As a reviewer for The Old Schoolhouse Review Crew, I was provided with the student and teacher edition at no charge in exchange for a fair and honest review.