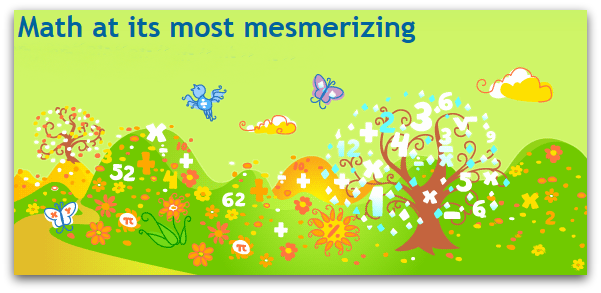 We are feverishly working on memorizing math facts here at the Cain house this summer! It's our mission to have addition, subtraction, and multiplication facts down by the time we start up school again mid-August. My children seem to be hands-on sight learners so I was thrilled to be chosen to review
IXL
, an
online learning site
which COMPLETELY covers all math topics from Pre-k through Algebra.
Parents can choose which level to start their children on- and for guidance, IXL uses state standards to assess your student's performance. Parents can then target tough spots thanks to weekly reports generated and sent via email and posted under the "reports" tab on their homepage.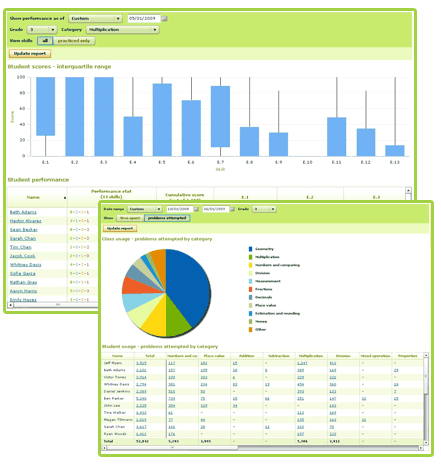 IXL uses many different techniques to address different learning styles to build mastery and confidence. They also encourage students to learn from their mistakes by providing explanations when problems are answered incorrectly and to move at their own pace through challenges.
So would you like to know what my kids thought? We had two schools of thought between my two kids.....
Ben struggled with IXL. He became very frustrasted when sometimes, after answering a question, the screen would freeze but the time would continue counting the seconds. Also, he struggled with the very large and verbose category list. He did not want to have to choose something on the list because he said he was very confused by what it said. He simply wanted to be led to the challenge he needed to complete next. This led to him becoming frustrated and ultimately shutting down.
Abby, however, really enjoyed IXL. She is not the competitive type so she did not mind if the timer misbehaved now and then. She really enjoyed the reward aspect- which comes from the "awards" page where kids can complete challenges to turn over various prizes.
I feel this is a great tool to help your children in math. If you have smaller children, you may want to help them navigate the categories in which they choose their challenges, but otherwise I think they will thoroughly enjoy the program and grow in their skills as a direct result of it.
Memberships
are sold to families for $9.95 a month or $79 per year.
To see what other TOS review crewers thought, click
here
.
Disclaimer: I was given a 6 month subscription to IXL in exchange for an honest and objectie review.