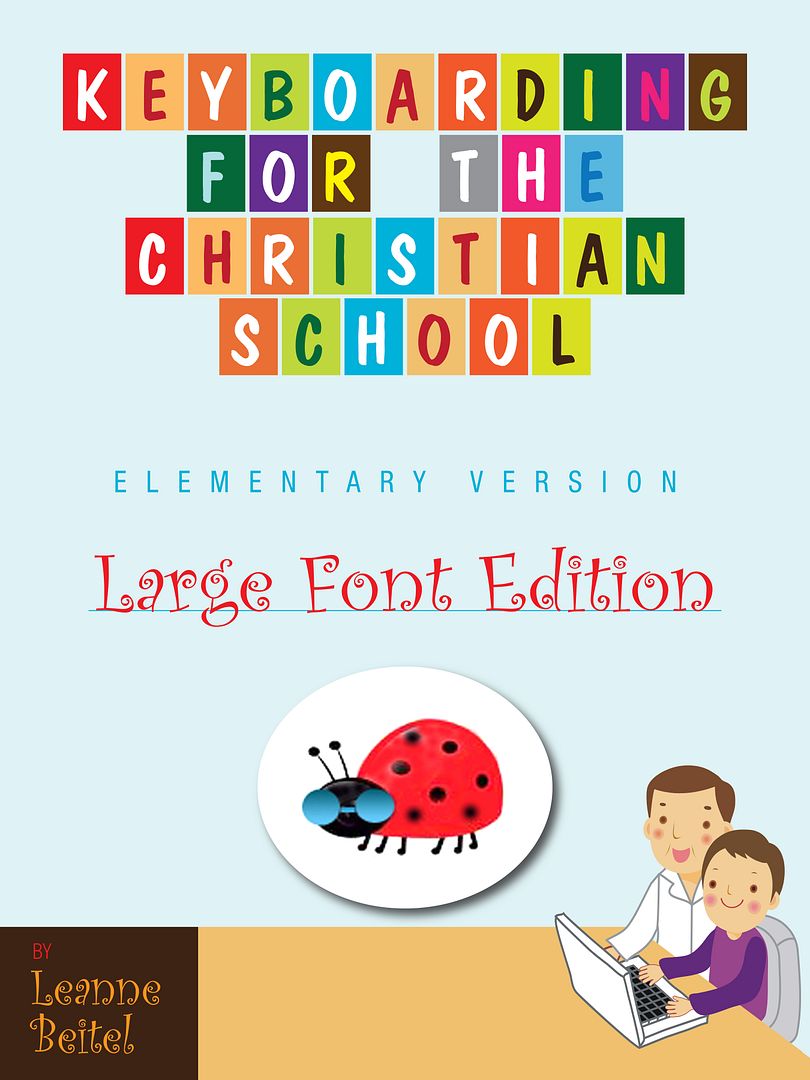 At my children's age, they don't know or understand why it is important to learn to type. Truthfully, my greatest goal is to have them both writing cursive well before we truly focus on typing skills- but the opportunity to review
Keyboarding for the Chrstian School
came along and I wanted to give it a shot.
This is in e-book format which was intentional as the developer, Leanne Beitel, believed that it was better for children to learn to type from a hard copy rather than the computer screen. The lessons are quite simple, starting with two letters and working up to copying scripture by lesson 10! That is definitely a lovely perk....copying scripture rather than random words or quotes. There are no bells or whistles with this program, it's a quiet, relatively short lesson that you can print as you go or pull up on your iPad to prop up alongside the keyboard.
I started this with Ben and he found it interesting to begin with. A few lessons in, he began to grow aggrivated with mistakes and making him understand the reason why certain fingers have certain jobs in typing became more difficult (especially since Momma does not type properly). In my opinion, this program will be effective for Ben, just at a later time. We will definitely be revisiting it in a year or so.
Keyboarding for the Christian School is $12.95 for the e-book and you can download the large font edition for no extra charge. Some great news is that you can receive an extra 20% off if you enter code SUMMER2012 at checkout.
If you'd like to see what other TOS Review Crew
members thought
....
Disclaimer: I was given this typing e-book in exchange for an honest and objective review.