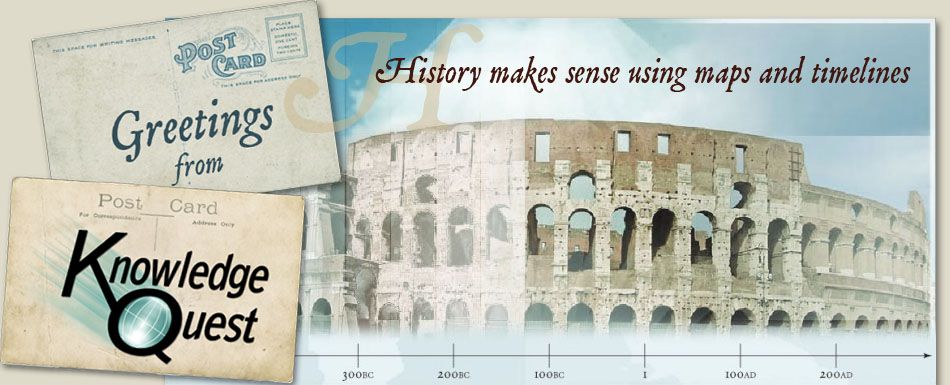 I think it's writen in the stars when you are on a website looking at some history curriculum, trying to decide whether you should buy it or not, then you open your email page and see that you've just received an email to review the SAME product!
Yes, please!
Both of my kids are visual learners. I have always taught history chronologically with some fabulous classical curriculum, but, for some reason, they just weren't catching the whole time concept. They understood very well what I was teaching them, but they just couldn't link other events in history with what we had already learned. This led to me searching for a good timeline.
Knowledge Quest
provides so much more than just a blank timeline. You can choose which period to study from Ancient, Medieval, New World, and Modern. (This review is on the Ancient period.) They offer 3 different formats of timelines:
book
,
wall poster
, and
software
. Also, they offer complete curriculum choices and even mobile apps to keep the historical juices flowing. (Which I plan on downloading for my personal use. I am a total history junkie!) Also, for those who love Ann Voskamp- they offer her
history/geography
curriculum as well!
Timemaps
are maps that move through time. You can choose (again, in the Ancient period) Ancient China, The Rise of Rome, and The Fall of Rome-each are $9.95 or you may purchase the bundle of 3 for $24. Timemaps include an interactive map that illustrates the movement of key events and also includes an element to ask questions or display information.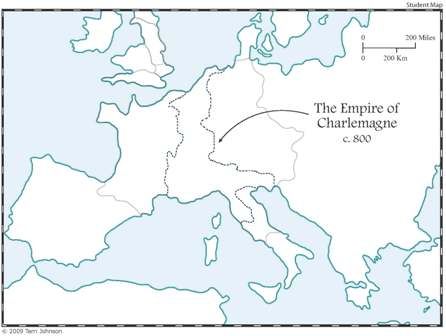 I received the download for Timemaps for The Rise of Ancient Rome. This was perfect because beginning in the Fall our co-op will be covering Ancient Rome and this gave us the opportunity to brush up on what we had learned 2 or 3 years ago when we talked about Rome. The interactive maps are fabulous and the lesson plans are too! They gave tons of activity suggestions and really indepth notes on each map. This made it very easy to be able to ask and answer questions and prepare my mind ahead of sharing the maps with the kiddos. I'm so excited that we are building timelines because now my children SEE (remember I said they are visual learners?) where things happened in the line of history!
SO ultimately, I love this product! I'm a little sad that they haven't developed more maps/info for each period, and they don't offer Timemaps for the Modern period at all. Hopefully there are more resources being developed.
Have you tried this product? What did you think? If you do try it, as always, please let me know what you think! And if you'd like to see what the Crew thought...
Disclaimer: I received a download of Timemaps:Ancient History is return for an honest and objective review for the TOS Review Crew.