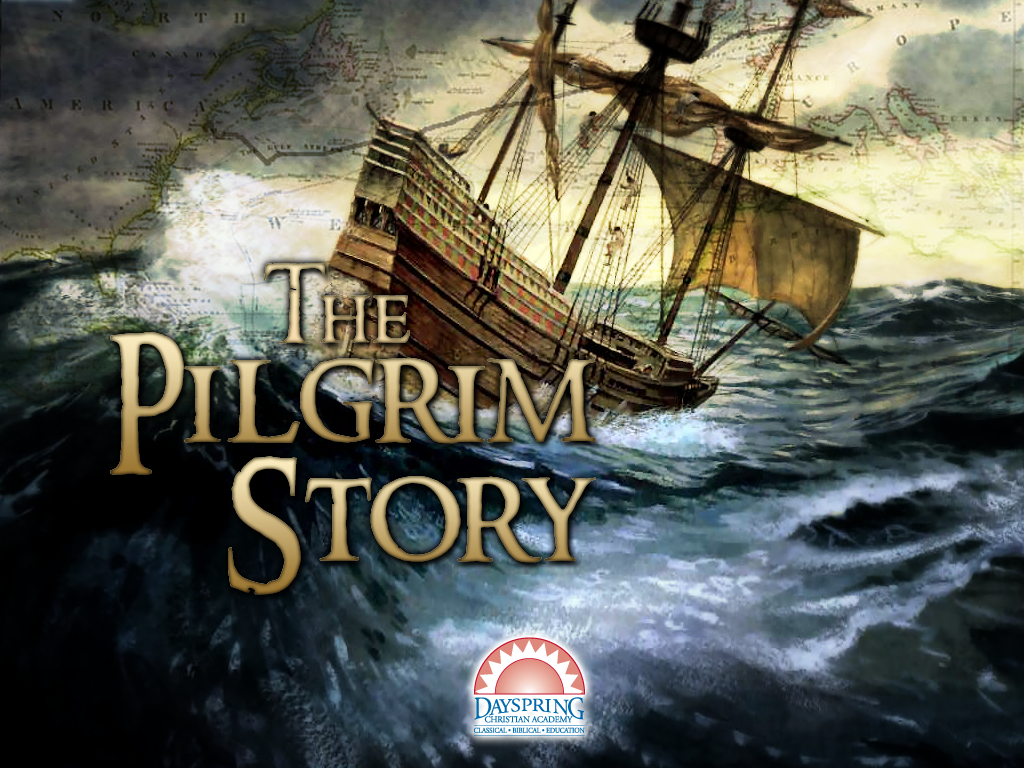 Recently we were offered a six month subscription to an online curriculum from
Dayspring Christian Academy
. Ususally, honestly, I tend to cringe a smidge when it comes to online curriculum; however, after investigating (and the time of year it happens to be) I decided it might be good for us to give it a shot.
After all, I like a well rounded portfolio of reviews for you folks. ;o)
I am so glad I did!
The Pilgrim Story
, based on the Principle Approach which holds to a biblically providential view of history, is very well done and is visually striking! Information is disseminated by way of a slide show. There are many resources available for downloading and printing to go along with each lesson. My 5th grader thoroughly enjoyed the presentations and also enjoyed the activities that accompanied them. I enjoyed the introduction which provided me with more than enough to feel like I had my legs under me and could jump on in. Here is the course content:
Pilgrims Story - Introduction
Unit One
*King Henry
*Geneva Bible
*Life in Scrooby
*Liberty of Conscience
-- Unit One Test
Unit Two
*Leaving England
*The Second Escape Attempt
*Leiden
*Preparing to Go
--Unit Two Test
Unit Three
*Leaving Leiden
*Conditions on the Mayflower
*Building Christian Character
--Unit Three Test
Unit Four
*The Mayflower Compact
*Exploration
*The First Winter
--Unit Four Test
Unit Five
*Spring, 1621
*The Wampanoag People
*The Rest of the Story (the next three years) --Unit Five Test
Virtual Field Trip
The cost for this program is $99 - less than $17 per month- which will open the website to you for six months. A beauty of this program is that you can move at your own pace- but more so is the fact that our heritage is represented as God centered. We are truly enjoying this great opportunity. My kids like to sit at the table with my laptop and the binders I made them and I think they would listen for hours if I let them!
I will say that there is one negative that I have found with the program. Downloading. It literally took me three hours to down load each lessons individual activity sheets and get them in binders. You must open each lesson, then choose the file to download, and save it. TAKES. FOREVER. I would think a more efficient way would be to have a single file that parents could download where they could print everything they wanted at one time. I have issue with online programs that are pricey and you still must pay to print- I'm cheap that way- and I suppose you could call that a second negative.
Having said that, I still think the information and design is fabulous! And if you'd like to check out what others had to say....
Disclaimer: I was given a six month subscription to this curriculum as part of The Old Schoolhouse Review Crew in exchange for an honest and objective review.