Meet the Wild family......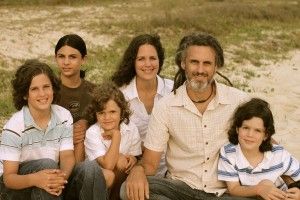 Just like you and me, they're an ordinary homeschooling family!
Well.....except that they live in Indonesia.
Remote Indonesia.
As missionaries!
These four boys have grown up with dirt floors and indigenous Indonesians and have they got an awesome store of life experience to share! In an effort to share a broader world-view with children (ages 5-12), the Wilds have produced a series of DVDs that documents their family life in Indonesia called
Growing Up Wild
. We had the opportunity to review
Volume 1
and
Volume 4
and I cannot say enough about theseDVDs!
Each DVD is broken into three 15 minute segments that address life in Indonesia. Also accompanying each segment are some great activity ideas to bring the point of each segment home- it might be a field trip idea, craft idea, or a research idea.
Volume 1 contains segments on how they constructed their home, how they ascertain supplies, and how they harness water and power from their natural environment.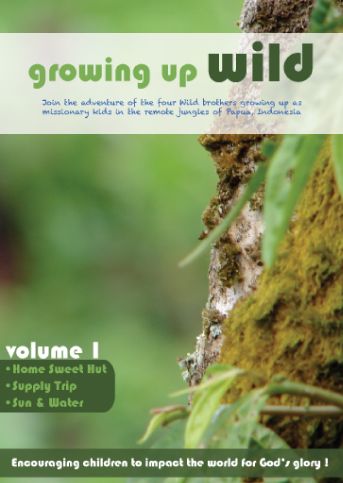 Volume 4 contains segments which focus more on the culture the Wilds find themselves submerged in.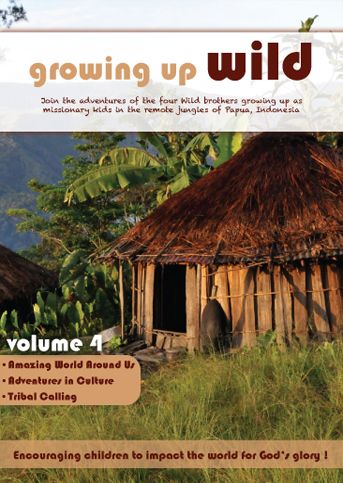 Each of the 5 dvds sell for $18.99. You can save 15% by purchasing them as a set for $80.99+sh. Each DVD also comes with a CD of activities that is great for implementing whether you're a homeschooler or not! These videos are very well done and my children ask to watch them over and over. A reoccurring theme for Friday movie night is "Wild night!" My children connect with these boys that are their age and they find their life, not to mention their hearts, is very intriguing and unique.
Personally, I think documenting their boys life on the mission field is genius! How else can children see that they can be used- no matter how big or small they are- for God's glory! And between you and me, the other 3 dvds that we didn't get as part of the review WILL show up in somebody's stocking Christmas morning!
Disclaimer: As part of The Old Schoolhouse Review Crew, I was given this product in exchange for an honest and objective review.