If there is one thing you can bet on in the grand scheme of homeschooling curriculum- or even just life enrichment (as is this case)- it's that when you see this logo....

you won't go wrong. I mean it! We've used their science curriculum (Anatomy & Astronomy), I've read their books (How to Have a H.E.A.R.T. For Your Kids), and now we're working through this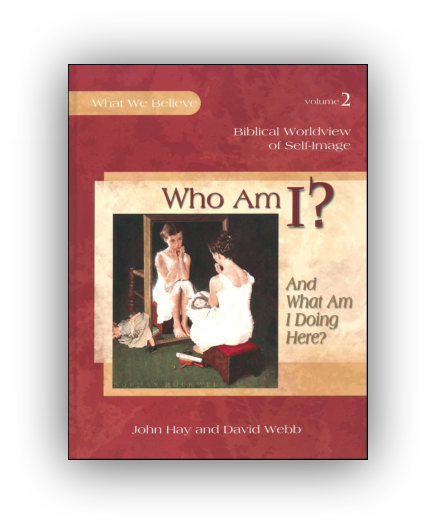 spiritual journey study
with the kids and I have never regretted my time/energy spent on any of them!
Apologia Press has a line called the "What We Believe" series. There are four books:
Who Is God?
(And can I really know him?)
Who Am I?
(And what am I doing here?)
Who Is My Neighbor?
(And why does he need me?)
What On Earth Can I Do?
(Available later this year)
This series strives to lead children in developing the essentials of their faith. Our children are bombarded with falsehoods and deception and these studies provide a biblcal worldview to give our children a foundation to stand on.
In
Who Am I?
children are given the true sense of how God views them- as intentional, gifted, worthy, and loved. This is what Apologia had to say:
"The second book in the What We Believe series, Who Am I? (And What Am I Doing Here?) helps children understand what it means to be fearfully and wonderfully made in the image of the Most High God. This study will enable students to develop a healthy self-image based on these biblical truths: God made me in His image and crowned me with glory; He has given me special gifts and a unique purpose in life; I can creatively express God's love; I am meant to think about beautiful and praiseworthy things, especially God and His Word; I must make decisions based on God's truth; I can always know the wise thing to do; I must cultivate the fruit of the Spirit in my life; I am a beloved child of God whose true identity is found in Christ."
The 268 page hardback book is broken down into 8 major lessons:
1. What Are We Doing Here?
2.What Will You Make Today?
3. What's On Your Mind?
4. Can You Trust Your Feelings?
5. Will You Choose Wisely?
6. How Will You Run the Race?
7. What Kind of Fruit Are You Growing?
8. Who Do You Think You Are?
Each lesson is broken down into many key components including stories, memory verses, thought provoking discussion questions, and other means of conveying God's truth in a way that allows you to work through at your child's own pace.
Another fabulous tool is the
notebooking journal
which goes along with the book. This spiral bound, color journal is filled with graphics, puzzles, journaling spots, questions, activities, and games. It is great to have one place designated for the kids thoughts and work.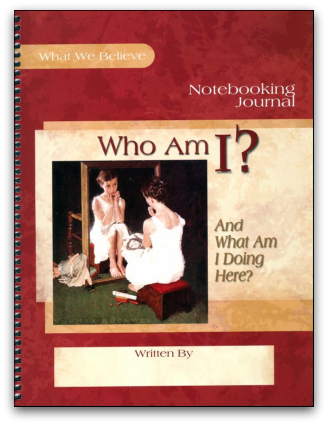 There is even an accompanying
coloring book
for your littles and an
MP3-CD
of the book!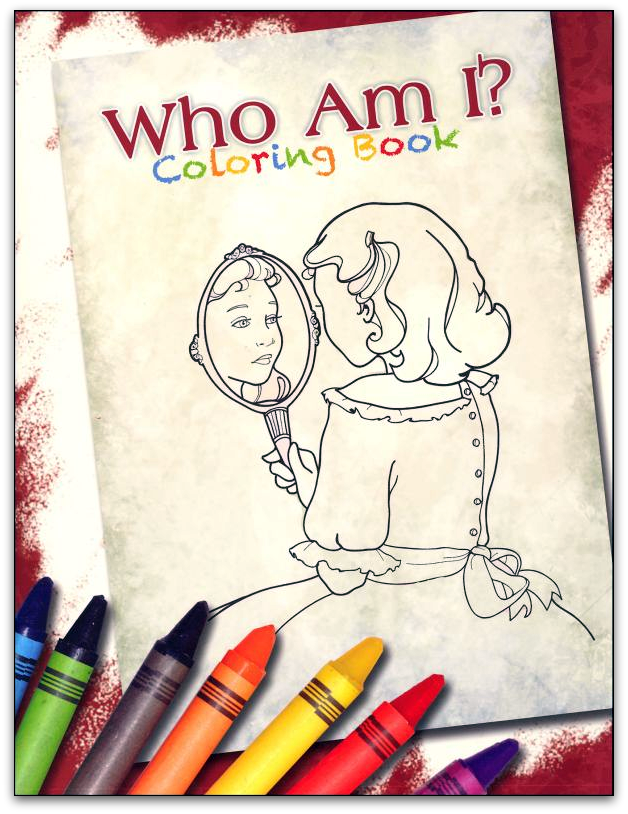 Apologia sells the book for $39, the notebook for $24, the coloring book for $8, and the MP3-CD for $19.
Observations and opinions of the Cains:
We enjoy this study. The stories are interesting and relevant and the children enjoy sitting for the reading. It's a great opportunity for us to be intentional in developing a Christ-focused world-view and self-image. I will say that, while we received our copies for free in exchange for a fair and honest review, it's a little pricey for the book and 2 notebooks. I found that
www.christianbooks.com
had them on sale. The
book
is $28.99, the
notebooking journal
is $17.99, the
coloring book
is $6.99, and the
MP3-CD
is $15.49. I'm hoping to go back and do Who Is God? when we finish this one, and then pick up with the third and fourth in the series. I hope you will leave comments of your thoughts if you have/will try it!