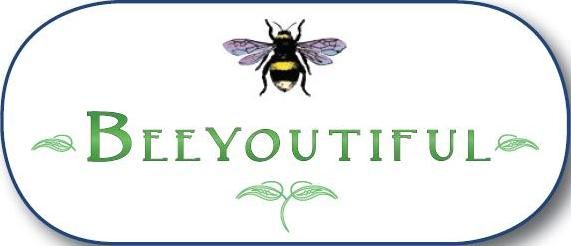 So turns out that not all TOS reviews are curriculum! :o)
And I put this review to the test!
Beeyoutiful
is a christian-owned company based out of Tennessee that specializes in all natural nutritional supplements, natural skincare, and other items and information that promote a naturally healthy lifestyle.
I received a package from Beeyoutiful and was smitten upon openning it. I pulled out a lovely Milk & Honey facial bar shaped like a beehive and a tube of peppermint lip balm.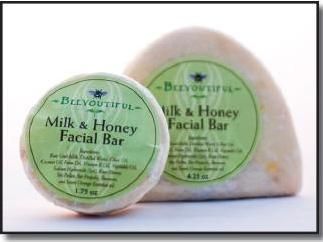 This poor company had no idea what I was about to put them up against....Andy's skin. Dear Andy has the most sensitive skin I have ever seen. Prone to adult acne and dryness, his skin is fairly unhappy with most soaps. I'm constantly on the look-out for any all natural cleanser that may please his precious face. He willingly became my guinea pig and has used the bar for the last month.
Beeyoutiful's
Milk & Honey Facial Bar
contains Raw Goat Milk, Distilled Water, Olive Oil, Coconut Oil, Palm Oil, Vitamin E Oil, Vegetable Oil, Sodium Hydroxide (lye), Raw Honey, Bee Pollen, Bee Propolis, Beeswax, Sweet Orange Essential Oil. This made me feel very good about Andy trying it on his sensitive skin as all of the ingredients are natural and beneficial to his skin. Here's what Beeyoutiful's website says about this facial bar:
"
Honey cleanses dirt and impurities while smoothing wrinkles by increasing your skin's elasticity. Propolis—a mixture of the essential oils, pollen, and wax bees harvest from plants—nourishes dry, itchy skin. Pollen, rich in enzymes and vitamins, contains the complete family of amino acids. It promotes new skin cell growth while scrubbing away built-up dead cells without stripping the skin of its natural protection. Milk & Honey's beeswax base is the all-natural "carrier" for other ingredients that leaves your skin feeling soft and clean."
I am thrilled to report that Andy's skin has thrived this past month! He said the best compliment for the soap is that he can rarely wash his face every day because it is painful for his skin, but that he was able to this past month with no ill discomfort at all! When asked, Andy even stated that he would consider continuing to use Beeyoutiful's Milk & Honey Bar! The Milk & Honey Bar is sold for $10 or you may buy in quantity which reduces the price.
I took on the peppermint
B
eeyoutiful
A
ll-natural
L
ip
M
oisturizer as I struggle through the winter months with seriously chapped lips. Our home is nearly a hundred years old and she dries out when the gas heater is running in February! My lips are fairly sensitive anyway so I am constantly carrying a chapstick of some sort around with me.
The peppermint lip balm contains grape seed oil, shea butter, beeswax, and peppermint essential oil. After applying, the first thing I noticed was how refreshing the scent was, and how completely it saturated my lips. Also, one application seemed to last quite a while with no need for reapplication. My lips were much more supple and moist and appeared overall more healthy. Available in peppermint or orange, the lip balms sell for $3 each or 3 for $2.70 each.
I'd like to take a moment just to share a little about the information available through Beeyoutiful's website. There are many natural health related
articles
available to read/watch as well as a
newsletter
and
chat forum
. Also, if you go to the "About Us" section under "About Beeyoutiful" is a link to owner Stephanie Walker Tallent's blog,
http://www.traditionalfoodadventure.com/
, which I found very interesting. From their website you can shop by health concern or by product and cover a myriad of things from teas (I HIGHLY recommend the Just For Kids Cold Care tea!) to vitamin supplements and books.
Pop on
over
and see what you think!
Disclaimer: I was given a Milk & Honey Facial Bar and a tube of peppermint Beyoutiful All-natural Lip Moisturizer in exchange for a fair and honest review.