I have a new hero. Her name is
"Ocean" Annie Crawley
. She is awesome...you should go check her out...now!...Then come right back....
In an attempt to raise ocean awareness in children, Annie founded
Dive Into Your Imagination
.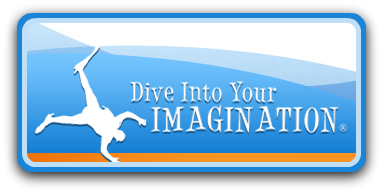 With books, DVDs, educator guides, and websites Annie has set out to change the next generation's view of the ocean. I admire her drive to see change and her passion for the natural world.
We were given the opportunity to review one of Annie's dvds entitled
"What Makes a Fish, a Fish".
First let me say that this video is visually stunning! There is no question of the quality and professionalism in Annie's videography. While we were on the high end of the intended age spectrum (3-8), we felt the images were captivating and the information given was clear and well presented. What is fabulous is the
educator guide
that goes with the video!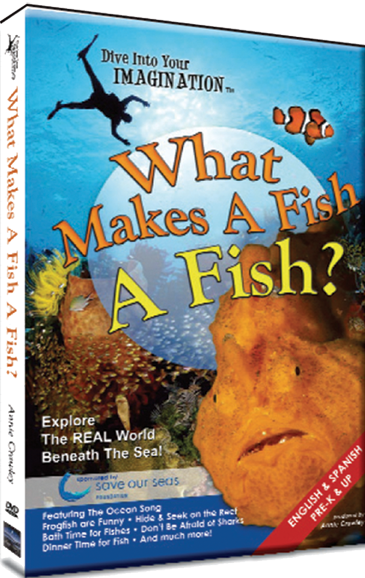 What Makes A Fish, A Fish Educator Guides are available in two age-group versions. Each educator guide covers eight chapters with 6-7 activity station per chapter aligned with common core and next generation standards. As your students explore amazing animals such as frogfish, clownfish and sharks, they will learn literacy, science, math, geography and more. There are more than 150 extension ideas to keep your imagination flowing!
This baby is over-flowing with great ideas, printables, tips, ocean characters, and fun! All 374 pages of it!
Other dvds include "Dive Into California", "Explore Coral Reefs", "Dive Into Diversity", "Who Lives in the Sea", and "Visions of the Sea" and are $19.95 each. There are three educator guides available. These are available in print for $299.00 for all three or PDF version for $69.95 each. Annie is offering free shipping through the month of June through her store
here
Disclaimer: We were given a copy of "What Makes a Fish a Fish" and the accompanying educator guide in exchange for a fair and honest review.