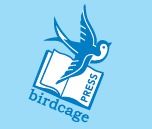 If you have never checked out
Birdcage Press
, my Friend you need to go look!
Our final review is for their
Go Fish for Impressionist Artists cards
! They are a beautiful set of 36 playing cards which feature works of art from eight Impressionists such as Monet, Pissarro, and Cassatt. They are stunning in and of themselves, but they also come with a 28 page fact book that highlights each artists and gives pertinent information on their lives and times. The card series is intended for ages 7 and up and is only $11.95.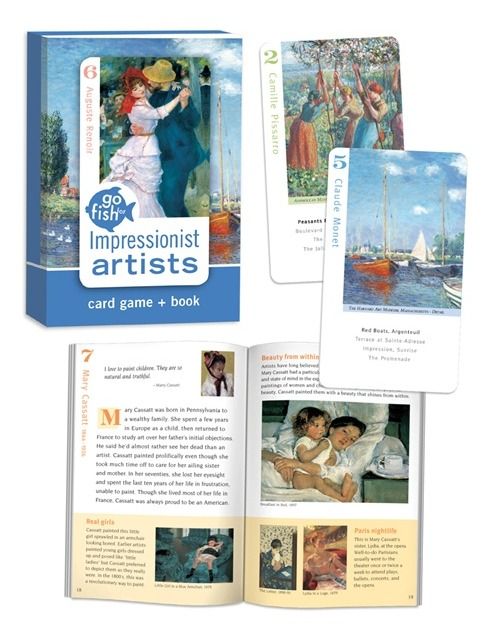 Aren't they lovely? I would go as far as to say one of my favorite review items! And let me just tell ya, Birdcage Press has a WIDE variety of card topics which have racked up at least 19 different parenting and product awards! Topic categories include Art, History, Nature and Wildlife, and Air and Space. While I LOVE the cards, make sure to check out their
games
and
books
as well.
So, the Cain kids had to endure a few hours of Momma working in the church library. I packed some games and the Go Fish cards and hoped for the best. After working for about an hour, I checked in on the kids and found them playing 'memory' in the floor with the cards! They said they had used the fact book to get more ideas for playing with the cards after they had played 'go fish' for a bit! I was thrilled! We had recently studied Impressionism and I was pleased to see that the children recognized many of the works and the artists on the cards! Abby loved the Degas and Cassatt cards the most, and her most favorite was the card pictured above- "Breakfast in Bed" by Mary Cassatt. We've pulled them out many times to play......or even just to admire.
I highly recommend these great visuals if you are hoping to teach your children fine art, and the Crew reviewed the following Birdcage Press products as well:
Art Ditto
(http://www.birdcagepress.com/Art-Ditto-p/220.htm
)
Art Close Up: Museum of Modern Art
(
http://www.birdcagepress.com/Art-Close-Up-Museum-of-Modern-Art-p/208.htm
)
Go Fish for Ancient Egypt
(
http://www.birdcagepress.com/Go-Fish-for-Ancient-Egypt-p/270.htm
)
Wild Cards: Baby Animals Around the World
(
http://www.birdcagepress.com/Wild-Cards-Baby-Animals-p/313.htm
)
Wild Cards: Backyard Birds
(
http://www.birdcagepress.com/Wild-Cards-Backyard-Birds-p/314.htm
)